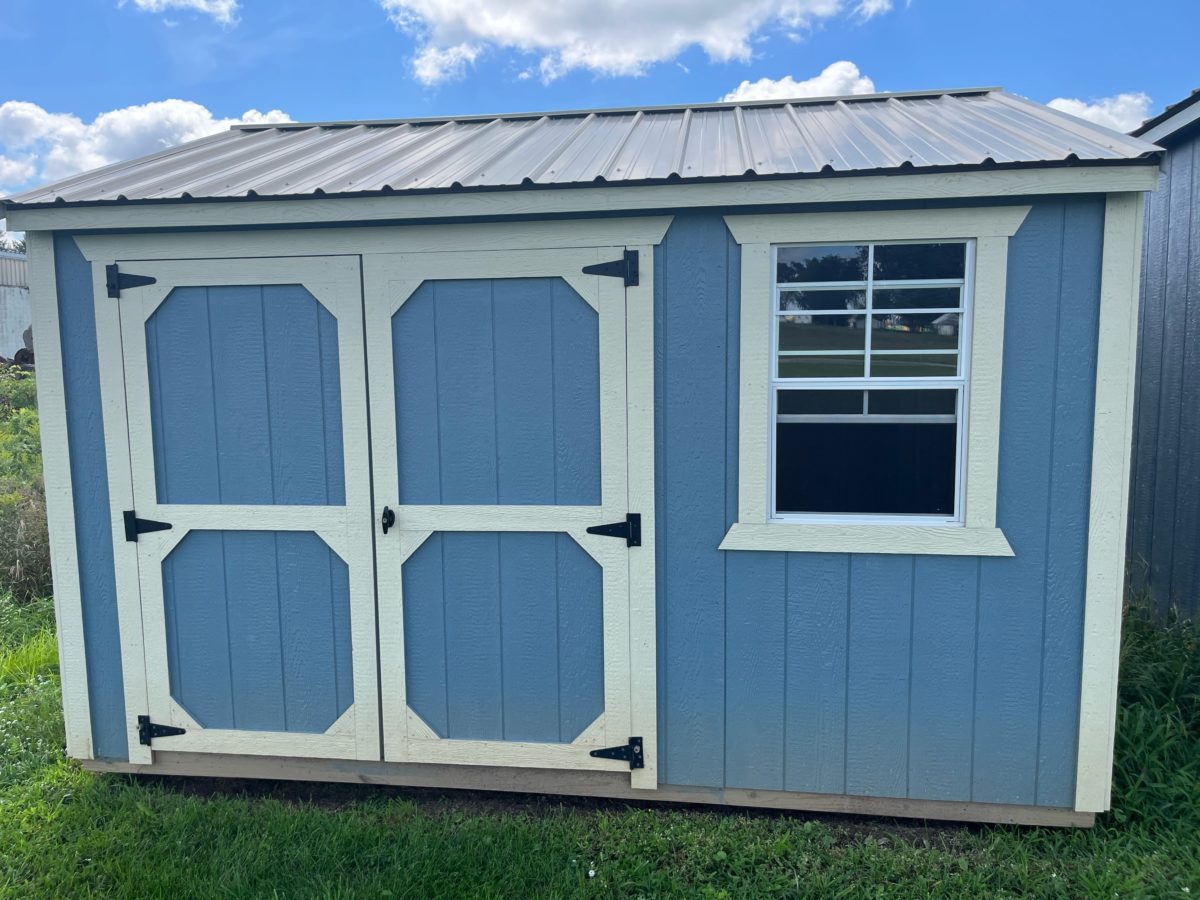 This 10×12 Garden Shed is at the Comstock Park Location:
5668 Alpine Ave NW Comstock Park, MI 49321
Barn Blitz Sale Price $3,236.00  (plus tax)
Barn Blitz Sale Rent to Own Options:
36 month rent to own $149.81 (plus tax)/month
48 month rent to own $134.83 (plus tax)/month
60 month rent to own $119.85 (plus tax)/month
REFUNDABLE security deposit $161.80
ZERO down when you set up ACH payments on 36 or 48 month rent to own.
Building Specifications: Belmont blue painted siding – White trim – Lightstone metal roof – Treated Floor
Serial number: 93014
Approx. 15 day delivery – FREE within 50 miles of building lot (mileage fee thereafter)
Please call 616-785-7383 or email BackyardFunZone@gmail.com to confirm availability!
*Prices Subject to Change without Notice. Pricing listed is for this particular unit on the lot.