If you're looking for a way to get your kids to be more active outside, adding an outdoor trampoline to your yard is a great idea! Not only do trampolines encourage kids to get outside and stay active, but they also keep children busy for hours. If you're in the market for a trampoline Backyard Fun Zone has got you covered!
 Additional Savings!!
Shop online – Click the icon below

Trampolines for Sale
Springfree Trampoline is America's Safest Trampoline.  We believe in helping families go outside and be active. We are the leaders in our industry in innovation, safety, and quality. Kids deserve safe, active outdoor play and that's what Springfree delivers. With the springless design, flexible net and hidden frame, a Springfree Trampoline is truly the safest trampoline in America, letting kids be kids and test their limits with safe outdoor play.  We use only the highest quality materials in our manufacturing so your family gets the same enjoyment year after year.
Quality you can trust
You want to keep your kids safe when they are playing on a trampoline, and when you buy a Springfree Trampoline, you never have to worry that safety has been compromised for quality. With a variety of safety features in place, Springfree Trampolines are made of the highest quality materials so that your kids can have many hours of enjoyment while jumping. With a Springfree Trampoline safety and quality go hand in hand.
Mat Rods
Springfree Trampoline uses flexible composite rods that lie beneath
the jumping surface out of harm's way, eliminating all pinch points.
Hidden Frame
Springfree Trampoline's frame is well beneath the jumping surface – you can't hit it.
SoftEdge™ Mat
Springfree Trampoline's SoftEdge™ mat is 30 times more shock-absorbent than pads.
FlexiNet™ Enclosure
FlexiNet™ Enclosure has flexible enclosure rods that cushion jumpers and prevent falls.
Weight Limits
220lbs/ Jumper and 1100lb load Capacity!! Fun for the Whole family!
If you have child that struggles focusing at school a Trampoline might just be a what you need!
Give Your Kids Hours of Entertainment With the Right Trampoline
If you're looking for play equipment that will help your kids burn off a ton of energy, trampolines should be at the top of your list. They burn off more energy jumping than they would climbing on a playground, and with a safety net in place, you don't have to worry about your kids falling off the trampoline and getting hurt. Jumping on a trampoline is also a great way for kids to build muscle strength in their legs and improve balance and coordination, so this piece of play equipment is a must-have for active kids. 
Find the Right Trampoline at Backyard Fun Zone
Not all trampolines are created equal, so when you decide to add one to your yard, you need to choose one that is both safe and durable. At Backyard Fun Zone, these two qualities are our top priorities when it comes to play equipment. We want kids to reap the benefits of having high-quality play equipment for many years, so we only stock Springfree Trampolines that we know can meet these criteria. We even offer the following three trampoline shapes so you can find the one that fits best into your yard.
Regardless of which trampoline shape you want, you can find one made by Springfree Trampolines so you know quality and safety have not been compromised. All of our equipment comes with a warranty, and we can even install your new trampoline.
When you're ready to add a trampoline to your backyard to keep your active kids entertained, Backyard Fun Zone has the best selection. Shop our inventory of Springfree Trampolines to find one that will keep kids of all ages entertained for hours. Contact us today to ask about the trampolines we have in stock, or visit our shop in Comstock Park or Martin to see what we have to offer.
Call or Text us at 616-785-7383 or 269-366-6161 (Martin Location) or shop online!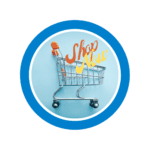 Accessories
Health Benefits
*Did you know that 10 minutes of jumping is equivalent to a 30 minute run? According to a study completed by NASA, this
means jumping is 68% more efficient than running.
*Strengthens every muscle, organ and cell in the body.
*Enhances over all coordination, strength, flexibility, timing, spatial awareness, relations speed, agility and balance.
*Heals, detoxifies and promotes weight loss.
*Accelerates metabolism.
*Increases respiratory capacity.
*Stimulates lymph flow for increased immunity and cold/allergy prevention.
*IT"S FUN!!
For a Current Price Sheet email us at BackyardFunZone@gmail.com
Product
Gallery
Click the image to zoom in!