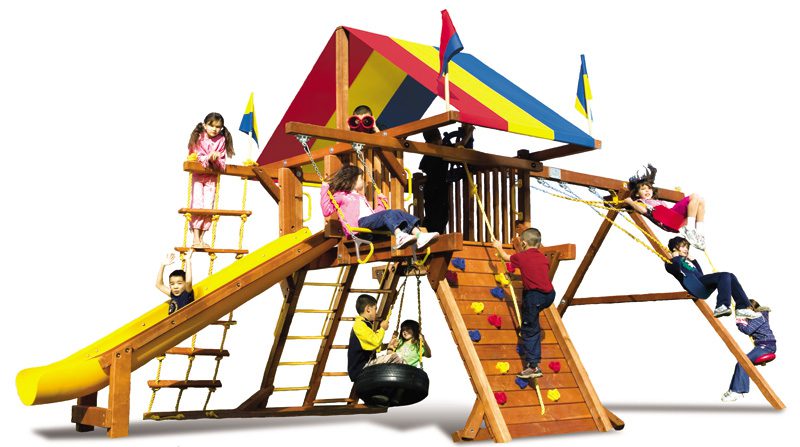 Almost everyone has great memories of playing on a playground during their childhood. We want to help create those memories with our Rainbow playground playsets in Comstock Park and Martin, MI. We believe that our products are some of the best available. Here's why. 
America's Most Trusted Playground Sets
We are proud to say that we are one of the most trusted playground set providers in the nation. We believe in giving you a quality product through open communication and an honest breakdown of what you can expect out of our playgrounds. If you are looking for experience in the industry, we have it, with a company that has existed for over three decades. 
Longevity
If you are putting money into a quality playground set, you want to feel assured that it will last for years to come. Replacing playground equipment can be expensive. That's why we create equipment built to last a lifetime. It will stay in great condition for years and years, keeping it out of landfills and preventing the need to purchase more equipment down the road.
The cedar wood we use does not rot or decay easily. Additionally, the material we use on our ladder handles and surfaces is designed to last outdoors without wearing away. To back this up, we offer warranties on many of the components on our playground sets, so if something does go wrong, we are here to help. 
Sustainably Sourced
A great feature that makes Rainbow playground sets unique is that they are made from sustainably sourced materials. We are committed to planting multiple replacements for every tree that is harvested to make Rainbow playground sets.
We work with responsibly managed forests and only use certified lumber, meaning the harvesting and planting process has been approved by an outside party as not being harmful to the environment. 
Professional Service and Support
Our commitment to offering service and support to you doesn't end after a purchase is made. We offer installation services to help get Rainbow playgrounds put together properly in Comstock Park and Martin, MI. All of the different components to a playset can make putting it all together complicated.
In addition to making sure everything is assembled safely, you also need to consider other factors, such as how uneven the ground is, which can cause further safety concerns. With our help, you can get a sturdy structure even on an uneven yard. 
Safest Playsets on the Market
When shopping for a playset, the safety of the children using it should always be a concern. We only sell Rainbow playground sets made using heavy-duty hardware and sturdy structural support. The hardware we use is recessed into the equipment and covered with safety caps to prevent anything from being unscrewed or loosened over time.
All of our playground sets are designed with equal attention to the well-being of the children who play there, from the safety rails, to the climbing handles, to the cedar beams that hold it all together; everything is made to be top quality and give you peace of mind.
Contact Us Today For More Information on Rainbow Play Systems in Michigan 
If you're ready to purchase a  playground set in Comstock Park and Martin, MI, we have many options to choose from. Contact us today at our Comstock Park location or at our Martin location to start looking into high-quality Rainbow playground sets.
The 2023 Catalog is Here!! Check it out ☀️
⭐️For a Price sheet⭐️
Play Now Pay Later!
We offer Financing through Synchrony Bank – 6months SAC
12months SAC Promo until May 31st, 2022!
Fill out an application and get Approved today!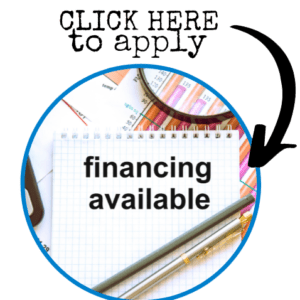 Rainbow Play Systems has more than 30 years experience in creating dream swing sets with more than 100 swing set designs to choose from, it's easy to see why we are America's most trusted brand. Let Backyard Fun Zone help you design your ultimate backyard fun zone for your family.
Make your fun different from your neighbor!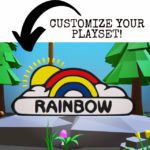 Image Source: Money Business Images / Shutterstock
SaveSave
Product
Gallery
Click the image to zoom in!