Today's Olympic event is #Trampoline!
Did you even know that is was an Olympic event? I didn't until I discovered #SpringFree- that's when I read about what past Olympic Medalist had to say about the World's Safest Trampoline.
Click Here to read for yourself.
 Here is the link to watch the Olympian's in action!
Maybe you have a budding Trampoline Olympian so you might want to think about getting a SpringFree Trampoline to get them training early 😉
 Not to mention all the health benefits that go along with Trampoline Jumping!
We do have a few on display you can try out so come visit us!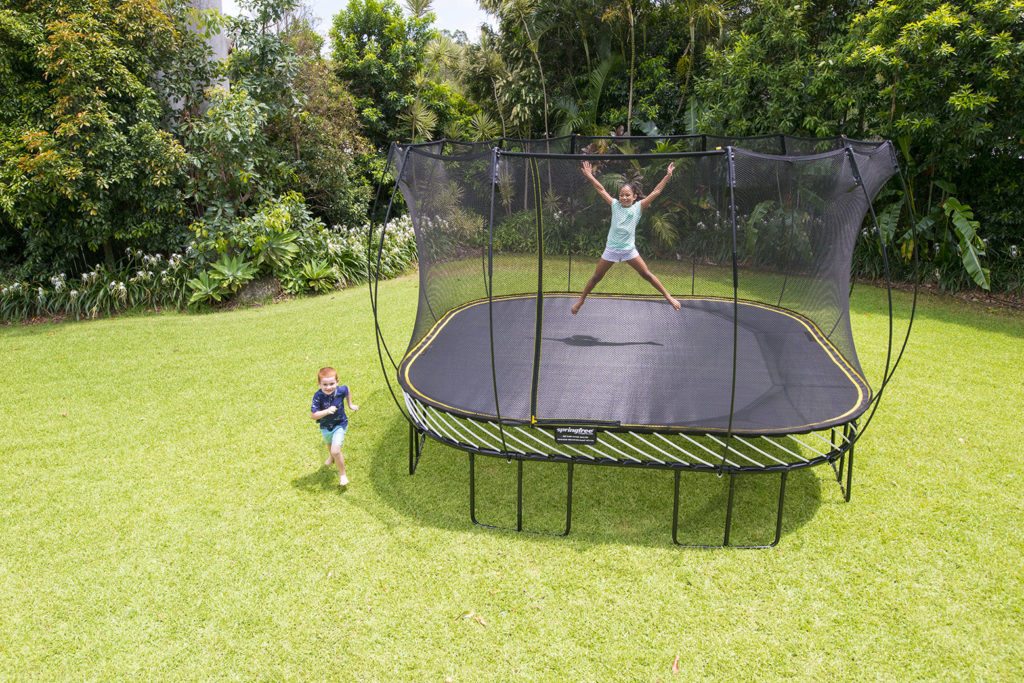 Some of the #Health Benefits*
Efficient Exercise
Did you know that a 10 minute jump on a Springfree Trampoline is equivalent to a 30 minute run? According to a study completed by NASA, this means jumping is 68% more efficient than running.
Cardiovascular Fitness
Jumping on a trampoline is a moderate-to-high level aerobic workout that aids in maintaining cardiovascular fitness. Jumping will increasing your heart rate while taking less time out of your busy schedule.
Interval Training
On a Springfree Trampoline you can complete multiple movements from one interval to the next. Unlike typical modes of exercise that only allow for one movement (such as running on a treadmill, riding a bicycle or stationary bike, exercising on an elliptical or climbing a stair stepper), the active rest recovery period allows for an extended workout time.
Low Impact Exercise
Jumping on a Springfree Trampoline is a low impact exercise. A jumper's vertical acceleration and deceleration is absorbed by the trampoline mat, taking up 80% of the shock.
Stronger Bones
The repetitive action of jumping improves bone mineral content and builds the musculoskeletal system. Each landing from a jump is double the force of gravity, which develops muscle strength over time and prevents bone diseases such as osteoporosis.
Detoxifying and lymphatic drainage
Bouncing on a trampoline stimulates the free-flowing lymphatic drainage system, helping rid your body of toxins, trapped protein, bacteria, viruses and other cell waste. The acceleration, deceleration and gravity of jumping on a trampoline create the ideal conditions for cleansing waste materials from our cells.
Mental Health
Physical activity makes you feel happy, positive and self-confident. Endorphins, the positive mood enhancing chemicals released during exercise, are triggered when jumping. An added benefit is the sheer fun factor of jumping up and down. Jumping on a Springfree Trampoline will give you the peace of mind that you're safe, leaving you free to smile, laugh and feel happy!