As you may know we are Grandparents. The newest addition is 5 months old now 🙂
His mom wants to make her own baby food and do things a healthy way which I totally support. As I'm looking for things to purchase to help her in the process I realize there are so many amazing things out there. Things sure have changed since I had children lol. Here are a couple of the amazing things I found! If you have any great things that are a must have I would love if you would let us know. It takes a village to raise a child so all the input is welcomed.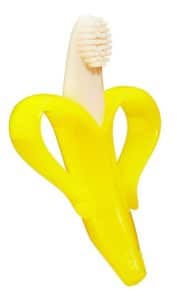 I got Waylon this to promote good brushing habits right away. Turns out he LOVES this thing! But he also loves putting his toes in his mouth so now between the banana and his toes he is our little monkey lol.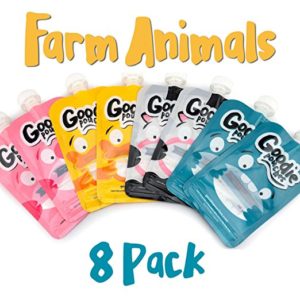 Check these out! You can make your own applesauce and fill the pouches with it. Best part they are Reusable! Seriously amazing idea.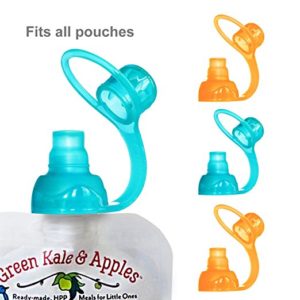 My granddaughter loves pouch applesauce but the problem is that is can ooze out if she's not paying attention and squeezes. Check these out they totally solve that problem!! I feel like a whole new world just opened up lol.