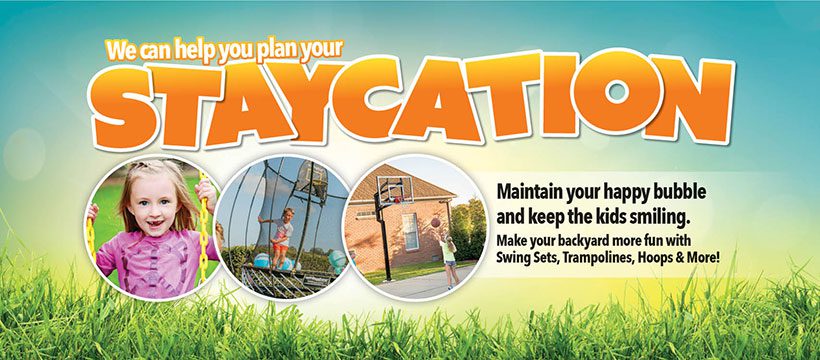 Schools have been cancelled and just when it will be time to go back it's Spring Break!
We love our children and want them safe but sometimes we just want them to go outside and play so we can have a moment to ourselves 🙂
We can help make your Backyard Fun so they will not want to come inside! (could be a problem come bed time lol).  Great thing is that it doesn't just last a few weeks but for many many years to come. Best part you the whole family can play on the Swing Sets, Trampolines and Hoops – they are not just for kids!!!
You don't even have to come in to make a purchase you can order over the phone or you can even order a Springfree Trampoline online – just go to the Springfree tab on our website!!