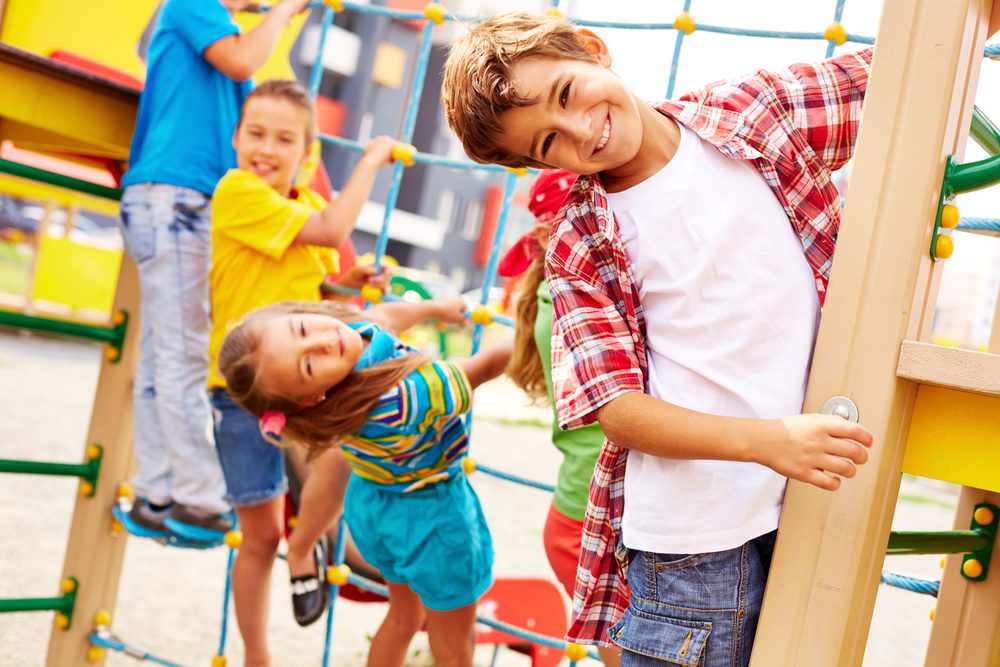 Many people have fond memories of spending recess on the school playground during their childhoods. While many aspects of life have changed, the love of playing on playgrounds has not, and this habit offers numerous benefits to kids of all ages, from elementary school to high school. There is nothing quite like watching kids playing on playgrounds, and children's playground equipment suppliers such as Backyard Fun Zone can provide you with the high-quality equipment you need to encourage outdoor play at home and school. Here are five reasons kids need playgrounds.
Playgrounds Build Life Skills
School playgrounds give kids a place to have unstructured playtime. They are free to use their imaginations to invent new games or show off on the monkey bars or balance beam to their friends. Free play like this gives kids a chance to develop social skills by encouraging them to work together problem-solving for new games. Kids also learn how to solve disputes and play well with others while playing on a playground.
Playgrounds Encourage Healthy Habits
Children need to play outside to get enough physical activity, but they also absorb plenty of Vitamin D from the sun. This boosts immune function and helps children fight off common illnesses easily. Not only does increasing physical activity improves the immune system, but it also helps kids maintain a healthy weight and build strength in multiple muscle groups. Because every playground is different and they each have their own distinctive features, they can also help kids develop both fine and gross motor skills. 
Playgrounds Support Childhood Development
Nothing boosts child development like time for free play. A playground allows children to develop muscle strength, hand-eye coordination, and grip strength. Play areas also encourage group play, so kids learn valuable communication skills while working on body strength and gross motor skills. As children learn to process information learned on the playground, they also boost brain activity and build self-esteem. Playgrounds with various stimulating activities help children develop self-control. Kids even develop skills like self-confidence on a playground.
Playgrounds Help Kids Burn Off Energy
Every parent wants their kids to be successful in the classroom, but many kids have trouble focusing on coursework if they aren't given a chance to burn off energy regularly. Running and climbing on playground equipment helps children burn off excess energy, so they have an easier time focusing in class. Many parents find this an effective habit for helping to manage ADHD.
Playgrounds Bring People Together
A playground gives children a place to run, crawl, and climb with other kids of different age groups. Kids playing on a playground is a fun way to boost their brain development, and if you visit a public play area like one at a school or community center, you may even give your kids a chance to make new friends. 
Playgrounds are critical developmental tools for kids of any age. If you're looking for a high-quality playground set for your school, house, or community, Backyard Fun Zone is here to help. We only carry play items made by reputable manufacturers and are ready to help modern kids discover a love for modern outdoor play. Conveniently located in Comstock Park, Michigan, on Alpine Avenue Northwest, or store carries a wide variety of playground equipment. Visit us today near Vitality Drive just outside of Martin, Michigan. We have lots of equipment for you to choose from to create a great playground.
Image Credit: Pressmaster, shutterstock