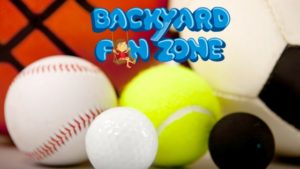 I am sure you sports parents already know about this but just in case you don't I have to share this!
So my children didn't play many sports just for a short time and that was 20 years ago! So when we went to our granddaughters soccer game I was thanking my lucky stars I didn't have to fight this traffic twice a week just to sit out in the cold to watch my precious children play a sport. Now I would do it once in awhile for my granddaughter but twice a week every week that's a lot of rush rush rush…. sit and wait.. in the cold lol.
I saw this the other day and holy moly why doesn't every outdoor sports parent have 0ne of these?
There's even a you tube video showing how easy it is to carry and set up!
I found it on amazon here. I sure they have them everywhere I just happen to love browsing on Amazon in my pj's lol.
Looking for a healthier way to treat those sports injuries? Have you tried Essential oils? If not you might want to get on this bandwagon. I personally am a believer they have helped with some of my old age aches and pains. I do use some on my granddaughter to get her to sleep if we have her on a school night and it worked like a charm (lavender on the feet). Here's a Sports Guild to Essential Oils.
If you want more info on Essential Oils you can email LampeTracie@gmail.com
Or you can get your starter kit here.
Check out these Fantastic Sports Tricks & Hacks
Stay Warm 🙂