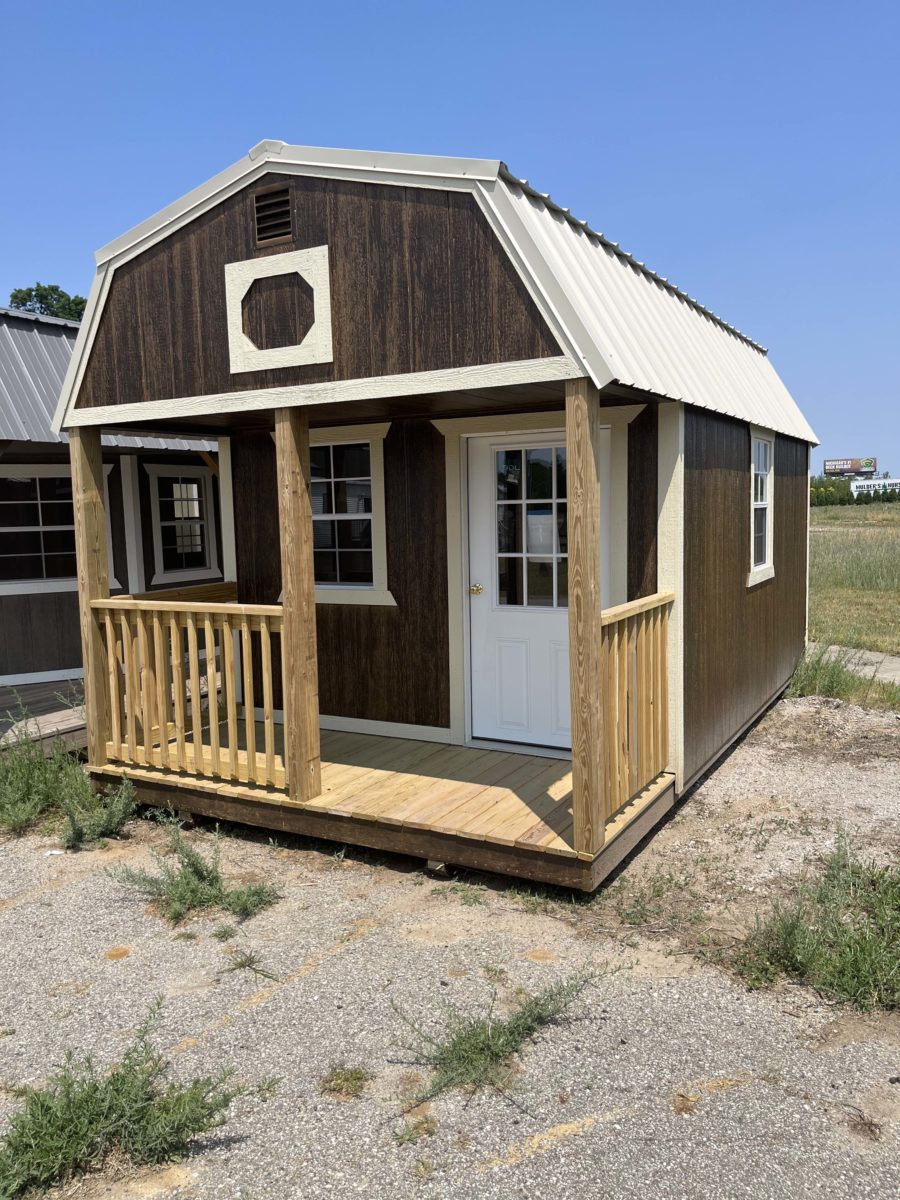 This New 10×18 Lofted Cabin is at the Martin Location:
1619 12th Street Martin, MI 49070
SALE Cash Price: $5,695.25 (plus tax)
SALE Rent to Options:
36 month rent to own $263.67 (plus tax)/month
48 month rent to own $237.30 (plus tax)/month
60 month rent to own $210.94 (plus tax)/month
REFUNDABLE security deposit $284.76
ZERO down when you set up ACH payments on 36 or 48 month rent to own.
Building Specifications: Chestnut Urethane siding – Almond trim – Lightstone metal roof – Smooth Floor
Serial number: 100657
Delivery lead time varies on current sales volume, ask for our current lead time – FREE within 50 miles of building lot (mileage fee thereafter)
Please call 269-366-6161 or email BackyardFunZone@gmail.com to confirm availability!
*Prices Subject to Change without Notice. Pricing listed is for this particular Barn on the lot.