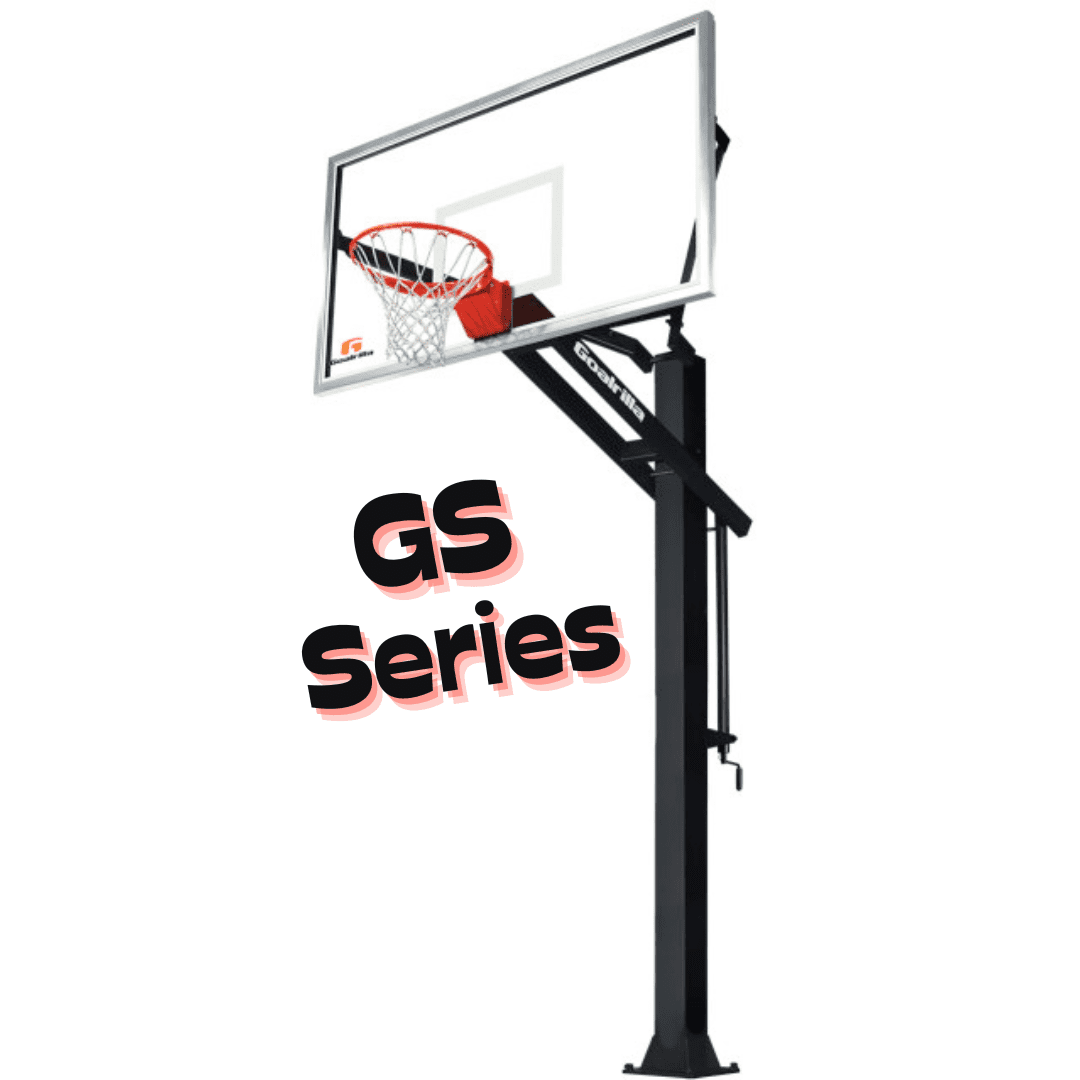 GS series is noted for fantastic value.
Using minimalist styling principles, these goals have been overwhelmingly popular among consumers.
Description
It's not hard to see why the GS series is a popular entry level hoop. It provides everything you love about a Goalrilla, from durability to excellent playability. The Clearview tempered glass backboard is supported by welded wide-span board arms and provides unobstructed visibility and more consistent rebound across the glass.
The GS series features a pro-style breakaway rim that flexes under pressure and is able to handle anything you can throw at it. The one-piece 10,13 or 14 gauge steel pole depending on the pole size is powder coated to make it extremely durable, as well as rust and UV resistant.
Adjustable height from 7.5' to 10' with an actuator handle that even kids can crank (or you can take the handle off to keep it at a certain height). Keep the goal at regulation height for a Pro-like feel or lower it to be more accessible for younger players. Comes with limited lifetime warranty – the most comprehensive in the industry.
Goalrilla's anchor system is such that if you choose to move you can take your investment with by just purchasing a new anchor kit.
GS72c
Sale Price $1999.95
72″ x 40″ Backboard
3/8″ Thick Tempered Glass
6 x 6 Pole
3′ Overhang
GS60c
Sale Price $1749.95
60″ x 36″ Backboard
3/8″ Thick Tempered Glass
5.5 x 5.5 Pole
2.5′ Overhang
GS54c
Sale Price $1449.95
54″ x 34″ Backboard
3/8″ Thick Tempered Glass
5 x 5 Pole
2.5′ Overhang
Below are the items included with the GS Series Hoops