How do you choose which style of play set is best for your family?
Here are some tips:
Does your child love to climb, run, jump and swing? Then The Castle style with its open play areas and activity-based design will be the perfect fit.
Or perhaps, your child is more drawn to imaginative play? Then The Clubhouse style with its fort, picnic area, playhouse, sandbox and general store options will be ideal.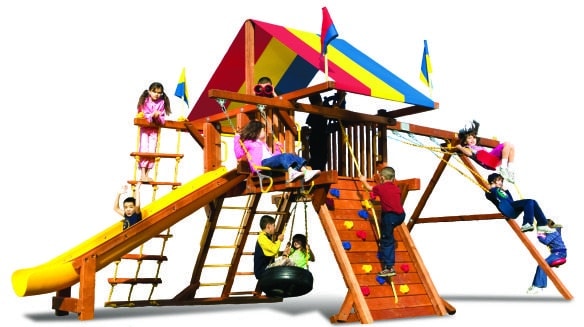 Castle are best for unlevel yards
Have a Jacob's rope ladder
360′ Tire Swing
Super flared canopy
Two extra wide ladders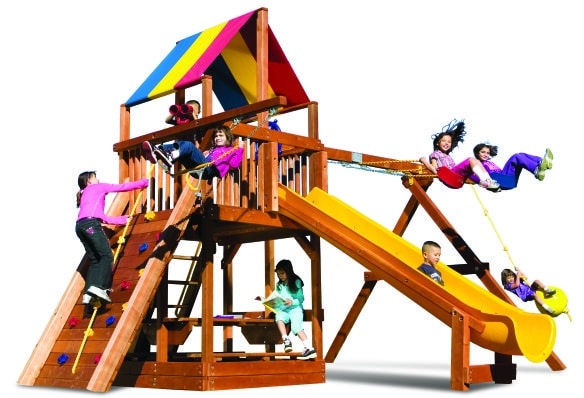 Clubhouses are best for compact yards
Have two for fort area's
Sandbox Base
Picnic Table option
Lower Level Playhouse option
So not only do you have to think about which one is best for your child but which one is best for you yard.