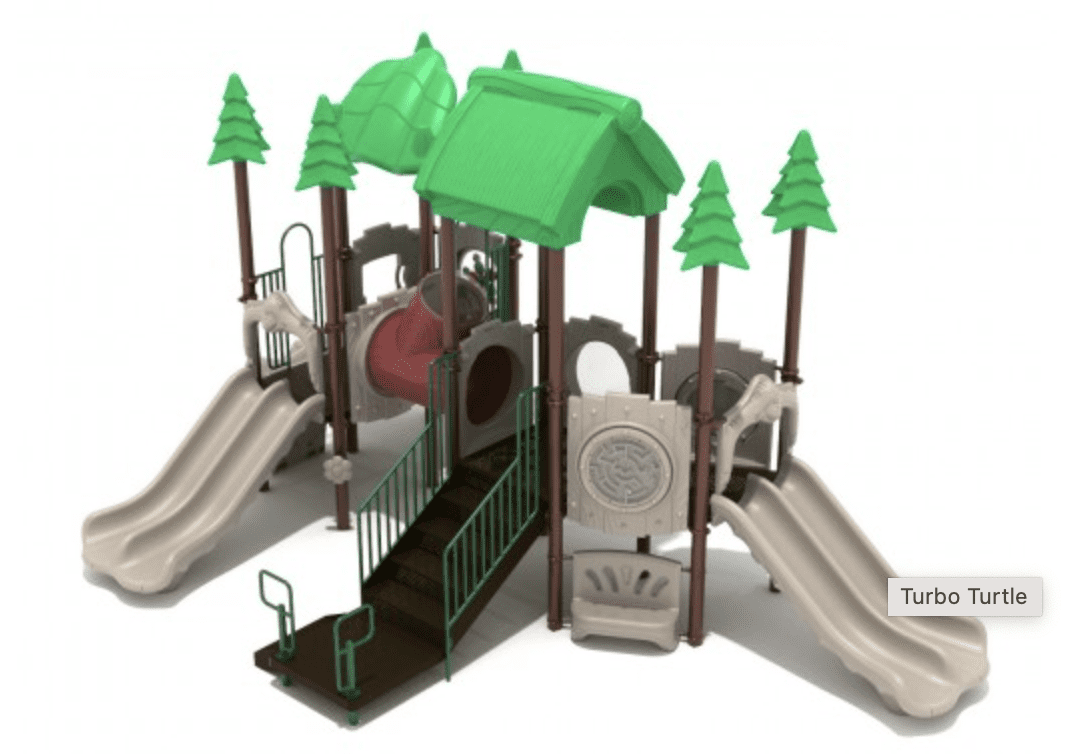 When you're ready to design a commercial play space that is fun and attractive for kids of various ages, it is important to buy play items from a company that sells equipment made by a reputable playground equipment manufacturer. A playground of the highest quality will give kids a safe place to interact with their peers and gain social skills. Backyard Fun Zone is a commercial playground equipment supplier that carries a wide array of fun playground items from top-of-the-line manufacturers so you can be sure the commercial playground pieces you choose are safe and durable.
Criteria for High-Quality Commercial Playground Equipment
We have strict standards when it comes to finding playground equipment that is both safe and durable for kids. We believe that a reliable playground manufacturer should meet the following criteria.
Durability: The old adage that you get what you pay for is true when it comes to playground equipment. A company that is incredibly affordable probably doesn't use the most durable materials. Backyard Fun Zone looks for manufacturers that work with safe, durable, and affordable materials such as metal and wood.
Warranty: If a playground manufacturer doesn't have a warranty, we choose to work with another company.
Safety: Great playgrounds are safe and encourage inclusive play. You don't want to be held liable if kids get hurt while playing on your property,  so we are committed to providing you with safe structures that foster child development.
Quality: A quality playground isn't just a place where kids can run and climb to develop gross motor skills. It should also include learning tools and stations that encourage cognitive development. Adventure playground systems use a variety of big toys and play structures to help kids learn to interact with peers of different ages and abilities.
Backyard Fun Zone uses these criteria to make sure all of the playground equipment we carry is high-quality. We only purchase commercial play equipment from suppliers who meet each of the criteria, so you know any play items you purchase from us are built to last.
Play Equipment We Carry
Since we know that the best playgrounds have multiple fun elements, we carry a wide variety of play items. Choose from standard playsets, basketball hoops, and swingsets to design a one-of-a-kind commercial playground that appeals to kids of all ages. We'll even deliver the pieces and set them up to make your playground vision come to life. We also offer a wide variety of residential play equipment.
We stock play equipment made of both metal and wood to cater to different preferences. Our metal playsets are great investments, but our wooden playsets give you even more for your money. Kids are less likely to damage metal playsets, but wooden ones are easier and more cost-efficient to repair when necessary. Both types of playsets are safe and durable, and Backyard Fun Zone only carries equipment from manufacturers that have earned the playground equipment safety certification, so you can be confident regardless of which type of playset you choose.
If you're searching for a trustworthy company that sells high-quality playground products, look no farther than Backyard Fun Zone. We carry all of the play equipment you need to create fun outdoor spaces for kids and are conveniently located on Alpine Avenue Northwest near Vitality Drive in the heart of Comstock Park, Michigan. If you are interested in metal or wooden play equipment made by top manufacturers, contact us today to see what we have to offer.
Image Credit: Zyn Chakrapong/Shutterstock