One of the most common things we hear when Fall rolls around is that families will wait until Spring to get a playset. Actually, getting a playset in the Fall/Winter is a Great idea! Summers are harder on the wood than the Winter (which seems to be the biggest concern)! It's that sun ☀️that beats them up. Also, why not have something in the yard to get them outside anytime of the year. After school a bit of time on the playset can help them wind down better in the evening. Plus come Spring you will be all set to go no waiting on product to come in or to be put on the installation schedule.
We sell our Demo's at the end of the Season at a discount so check with us on what we have available. We also have a few in stock for immediate installation or we can order you one to fit your needs!
You can see the full catalog online on the Playset page  👈
Rainbow 2022 Price Sheet
Please Email me a Current Price Sheet.
Some of the Demo's we have 👇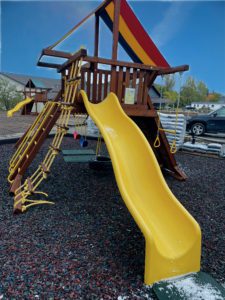 Circus Castle Pkg II Popular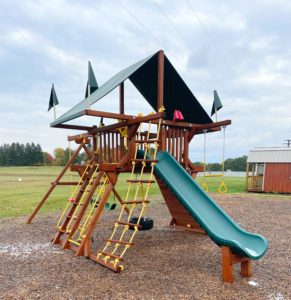 Rainbow Castle Pkg II Featured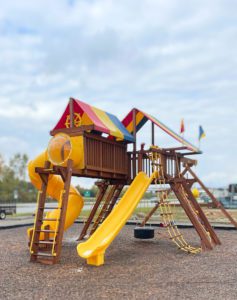 King Kong Castle Pkg V Grand Slam
Sunshine Castle Pkg III Equiped to the Max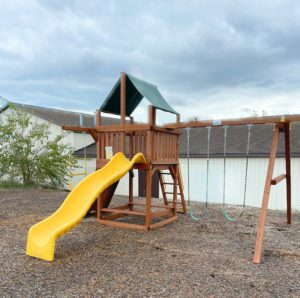 Circus Clubhouse Pkg II Popular