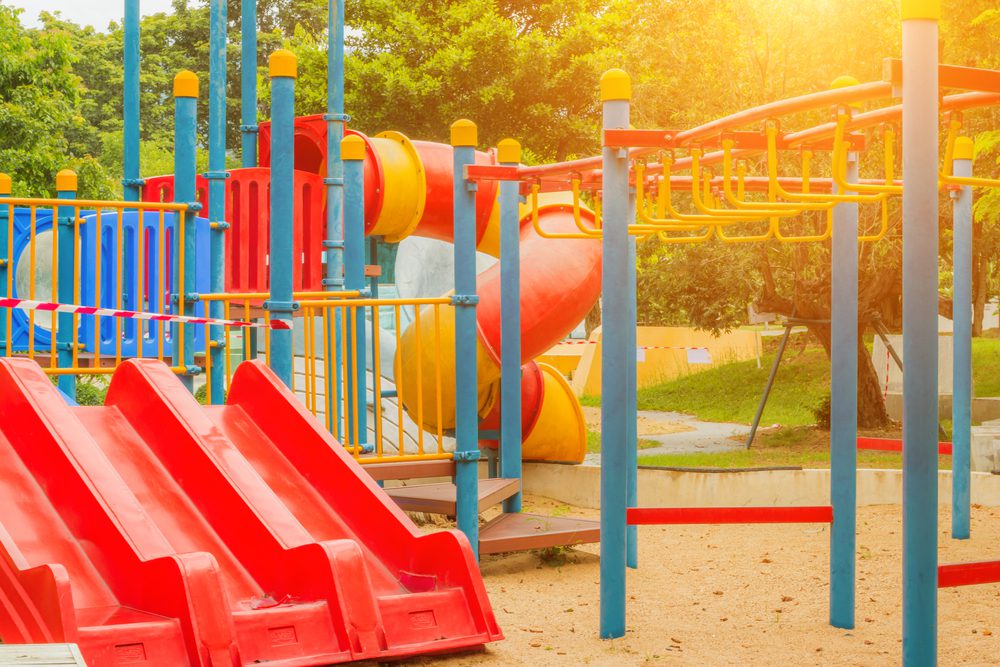 As you read about choosing the right playground equipment, you'll learn:
The difference between commercial and residential playgrounds
What you need to think about before choosing a playground
Kids of all ages enjoy playing on swing sets. Not only do playgrounds give them plenty of opportunities to burn energy, but they also give kids learning opportunities and help them develop social skills. There are many types of playgrounds to choose from, so it can be challenging to decide which one is right for your needs. When trying to find the best playground equipment, it is important to consider your individual needs to find the right option.
Contact us for Comstock Park, MI or Martin, MI 
Choosing the Right Swing Set
All swing sets are not created equal. Just because a playground is durable and made of high-quality materials does not mean dad did this suitable for your needs. You need to do plenty of research on the best swing set brands before you can know which one is best for you. There are three things to consider when choosing the best playground.
Commercial or Residential
Some playgrounds are intended for commercial use, while others are considered residential swing sets. There is a huge difference between these two types of playgrounds. Residential swing sets are often smaller than commercial ones because they are designed to fit into a backyard. Commercial swing sets are larger because they usually cater to a wider audience of children. These playgrounds may be set up at schools or parks. Because kids of different ages use big commercial playsets, they must have various equipment to appeal to various children.
Consider the Ages of Kids Who Will Be Using the Equipment
While kids of any age enjoy using playgrounds, they had very different needs for a swing set depending upon their age. Younger kids need simple playgrounds. Older kids may need additional equipment to keep them occupied. For example, a place set with monkey bars may not be appropriate for toddlers, but older kids may want this equipment to challenge themselves.
How Many People Will Be Using the Swing Set?
The final element to consider when choosing a playground is to determine how often it will be used and how many kids will play on it regularly. If you are looking for a commercial playground for a school or park, you need a swing set made up of a wide variety of playset equipment to appeal to kids of different ages. You also need a playground that is large enough for many kids to play on at one time. However, if you are looking for a playground for your backyard, you are probably only looking for a playset that will appeal to a few kids of similar ages.
Choose the Best Type of Swing Set
Playgrounds are great for both residential and commercial use. When choosing the one that best meets your needs, you first need to determine the specifics of which type of equipment you need. Different playsets meet various needs, so it is important to know exactly which type of swingset you need before you start looking for one to buy. If you are looking for a swing set for a child, Backyard Fun Zone is the place to go to find durable, high-quality playground equipment for kids of all ages. We are located in Comstock Park, Michigan, and we stuck a vast inventory of swing sets for kids. Visit our warehouse today or contact us to see if we have the perfect playground for you in stock.
Image Source: hideto999 / Shutterstock